Welcome to My Website
Nathan A. Mall, MD
One of few Surgeons that can offer you every solution to your shoulder or knee problems. This allows customization of treatment to your specific problem.
Dr. Mall is a sports medicine surgeon with extensive training in restorative/regenerative orthopedic procedures as well as reconstructive procedures and joint replacements. Dr. Mall believes that to be able to provide the best possible care for his patients, you must be able to offer all of the available options and understand their specific indications (including the latest non-operative treatments available) to best customize your care based on your specific problem. The treatment options Dr. Mall utilizes have been proven in the scientific literature and he uses this and his clinical experience to discuss in depth your options and educate you about your problem and the risks, benefits, and expected outcomes of the different treatment options. This allows you to have an active role in the development and implementation of your care plan.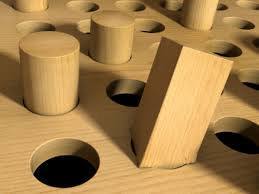 Many times there are multiple options for a given orthopedic condition. However, all too often patients are not presented with all of the options available for their condition. This may be because their orthopedic provider is unaware of other options or perhaps he or she doesn't perform certain procedures and only presents the ones that he or she performs. Dr. Mall believes in fitting the right treatment to the right person/condition, not trying to force a square peg into a round hole.
Biologic Augmentation
The next frontier in orthopedics will clearly be how we incorporate new biologic techniques with our newer, stronger repairs. As an example, 15-20 years ago we did rotator cuff repairs open with trans osseous techniques and results of those studies demonstrated about a 20% failure rate. Now, we are doing rotator cuff repairs all arthroscopic with special anchors with extremely good biomechanical traits and very high strength, but retear rates of rotator cuffs still remain around 20%. This means there are other likely biological reasons why these repairs fail. However, we need to proceed with caution because we do not fully understand the mechanism by which these biological factors may work and whether or not we can alter these safely.

We currently have many techniques for biologic augmentation, including structural grafts or scaffolds, cellular augmentation (platelet rich plasma (PRP) and bone marrow stem cells (MSCs), etc.), or use of growth factors (bone morphogenic proteins (BMPs), etc.). These are currently hot topics in orthopedics because of their wide potential usage to address many of the issues we currently struggle with in orthopedics including time to tissue healing, tissue quality, and speeding recovery.